Marek and Jesper represented Bornholm Runners in the 20th Solidarity Marathon from Gdynia to Gdansk. Marek made his first marathon ever and even in a fatastic time just over 3,5 hour. Jesper gave up half way with a "bleeding t-shirt".
With this marathon Bornholm Runners raised a donation of PLN 4220 to Gdynia Children Hospice. Hamilton Poland again supported the mission of Bornholm Runners. The Children Hospice with the children and their families who are in the most difficult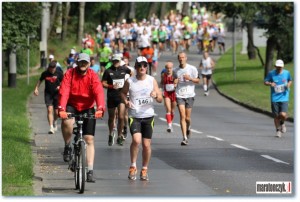 period of their life get some wel deserved support.