That Bornholm Runners is a truly international team of runners was visible in Da Nang, Vietnam this August 2023.
Greta and Jesper flew in from Denmark and Nha from Hanoi went with his family to the coast city of Da Nang.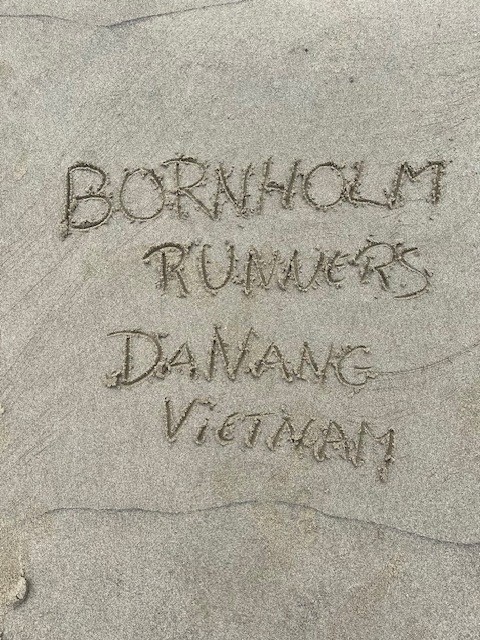 Jesper and Nha know each other from the time where they both ran the Tenzing Hillary Everest Marathon and shared the tent on Basecamp. After this they also met and ran the Rock and Roll marathon in Madrid, so no doubts that these exotic marathons create friendships for lifetime.
This time Nha and Jesper should run the Danang Marathon while Greta should run the shorter 5 km. Already before the event Nha had warned that this run would be extremely hot as weather in Da Nang was hotter than normal. The Marathon would start at 3.00 a.m but with sun raise at around 6 several km would be in sunny conditions. Before the race Nha and his lovely family (wife, kids and even his brother from US with his family) had invited Greta and Jesper for a sightseeing tour to My Son Sanctuary and after that to Hoi An where the day would end with an incredible show.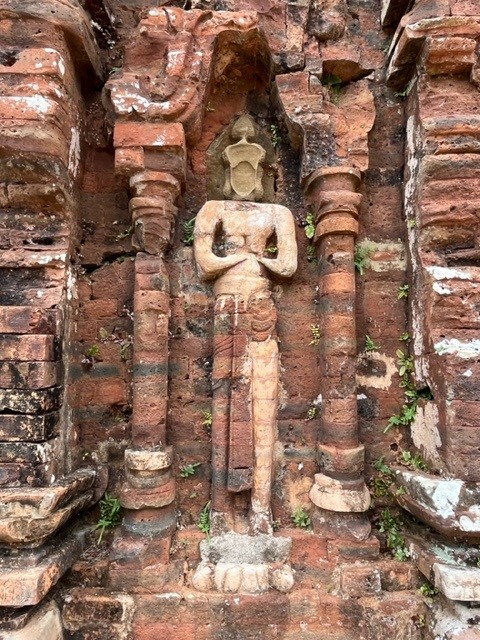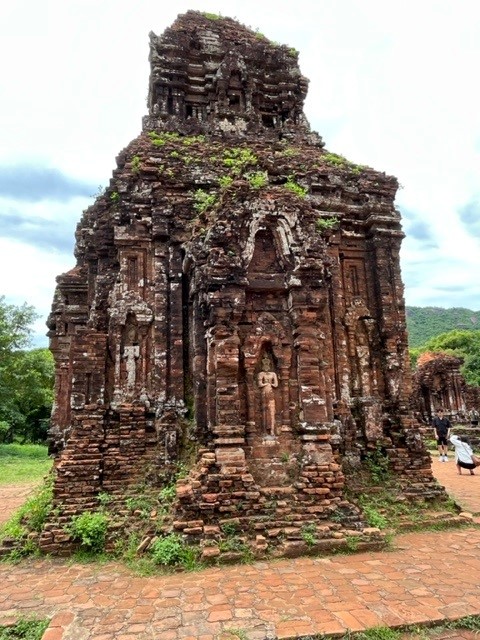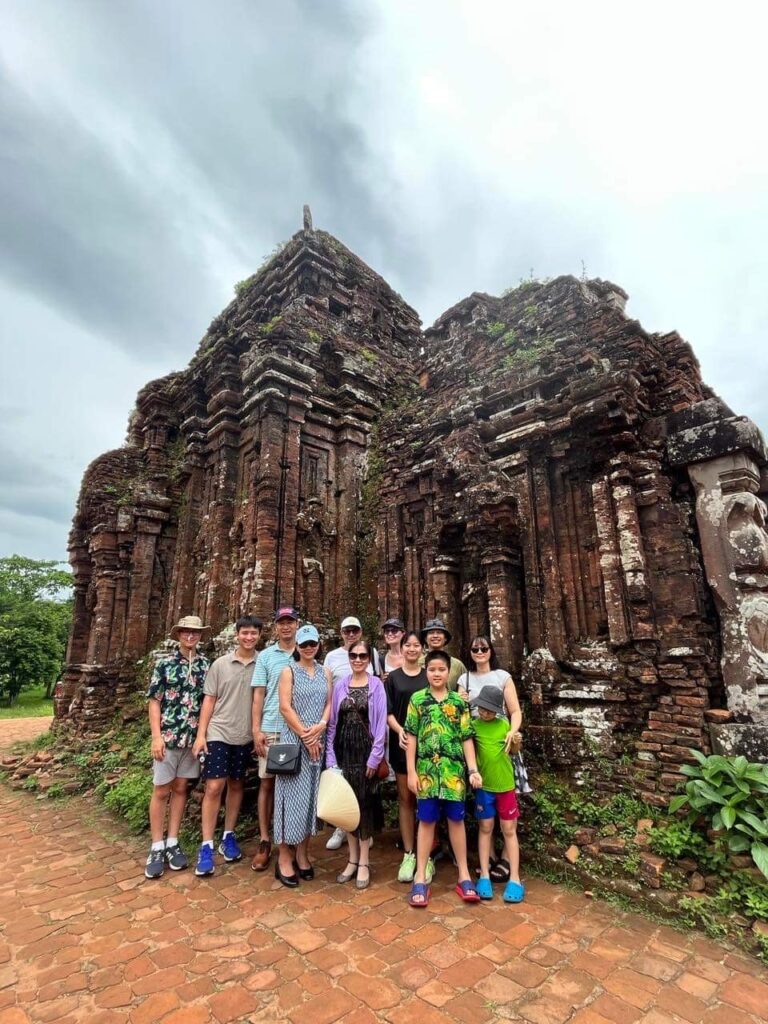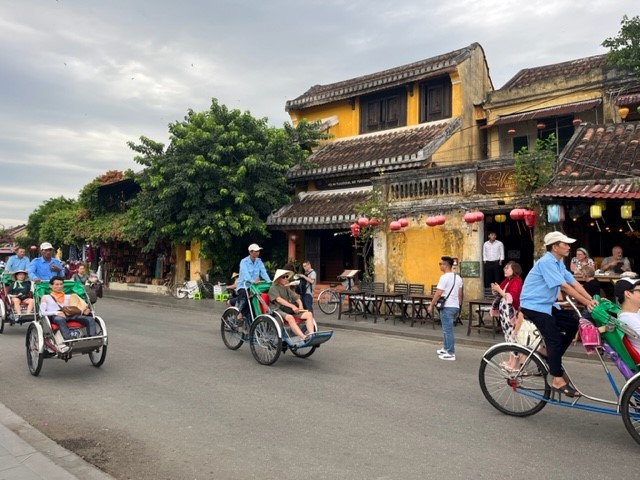 Da Nang and the surrounding area are amazing; kilometer long sandy beaches near city, the My Son Sanctuary dating back to 4th to 13th centuries and protected as a UNESCO World Heritage Site. Hoi An is one of the most beautiful cities in the world and a must visit when going to Vietnam.
After this sightseeing trip the runners went into race mode. It was time to pick up start number and here Greta and Jesper meet some young children from a local Orphan house. They offered to paint a Vietnamese hat with the logo of Bornholm Runners and in return Greta and Jesper donated some money for the clarity. It has always been the aim of Bornholm Runners to support children in special need.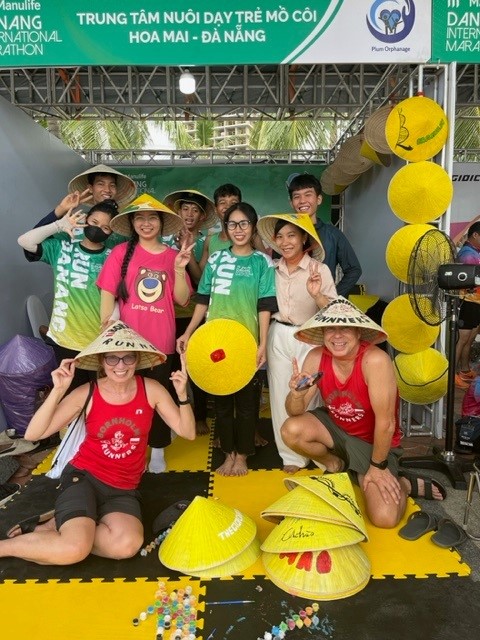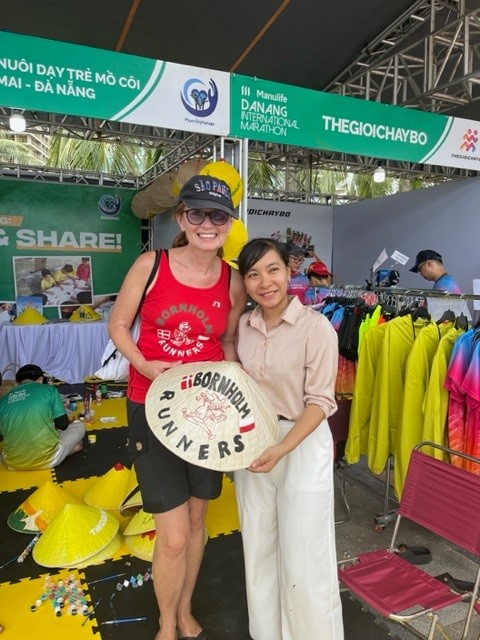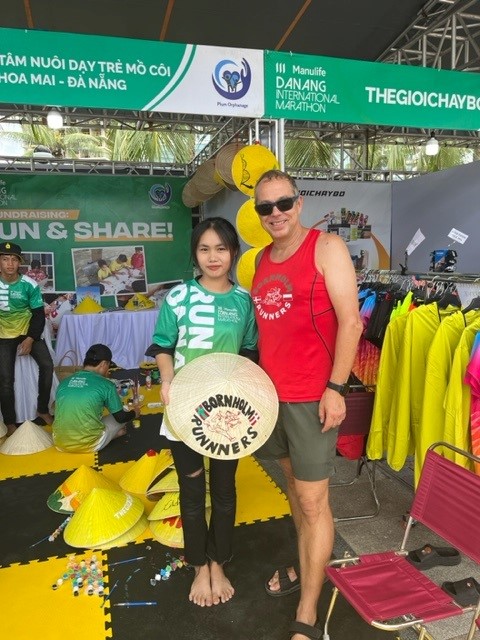 It was a very short night for Jesper and Nha as they should be at the start line Sunday morning around 2.30 am. The temperature at that time was around 28 Celcius and already at that time Jesper knew it would be a long day!
Start went of and the first kilometers was along the beach and after less that 10 kilometer Jesper could feel the blisters coming on both feet. Not many kilometer later he realize that either he should give up or fight the way towards the finish line – well knowing that since he could only use the front of his feet the next several hours would be a combine slow run and walk. He decided to continue and it should be a long fight. When the sun raised the temperature went up around 35 Celius in shadow – but since the race took place on the asphalt road the heat was massive. Luckily the organizers had placed water stations for every approx. 3 km. After around 6 hours Jesper saw Nha waiting near the finish line and Nha ran next to Jesper the last part of the race.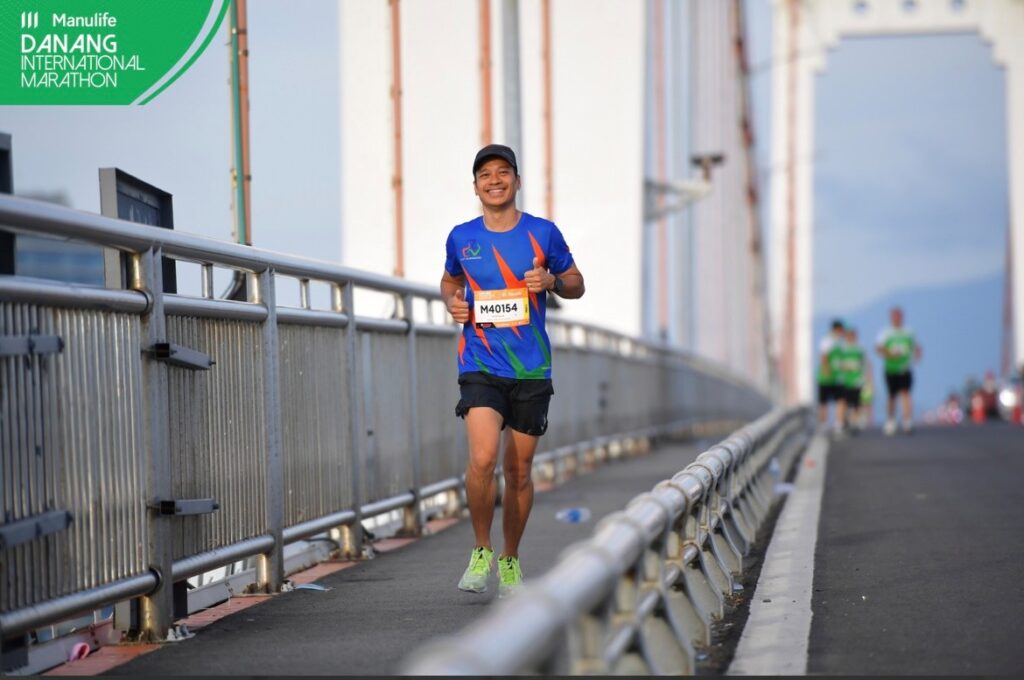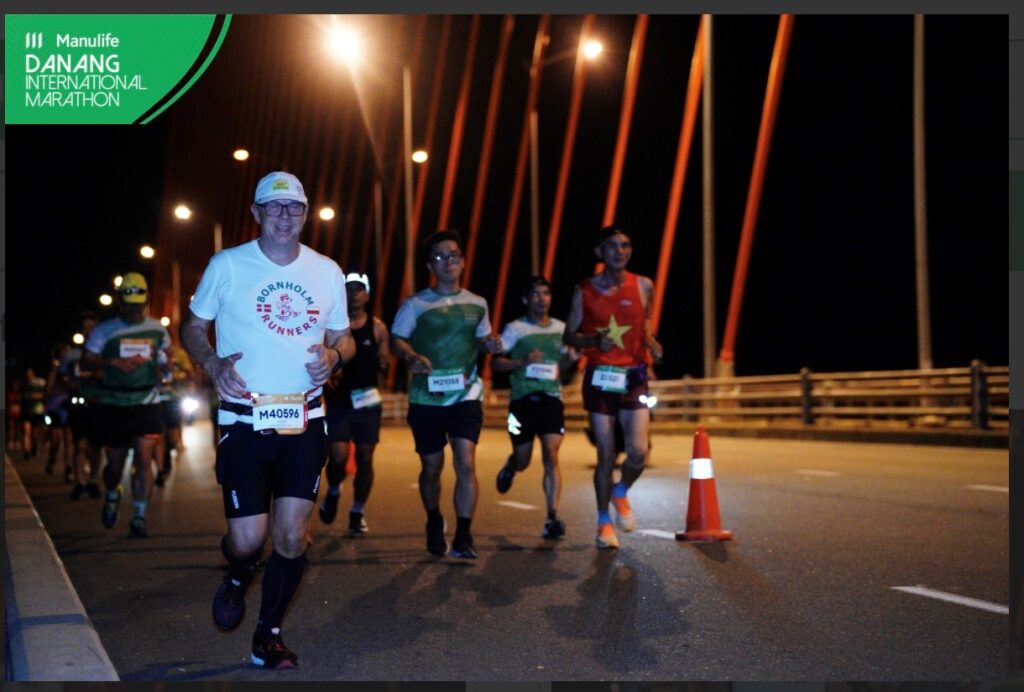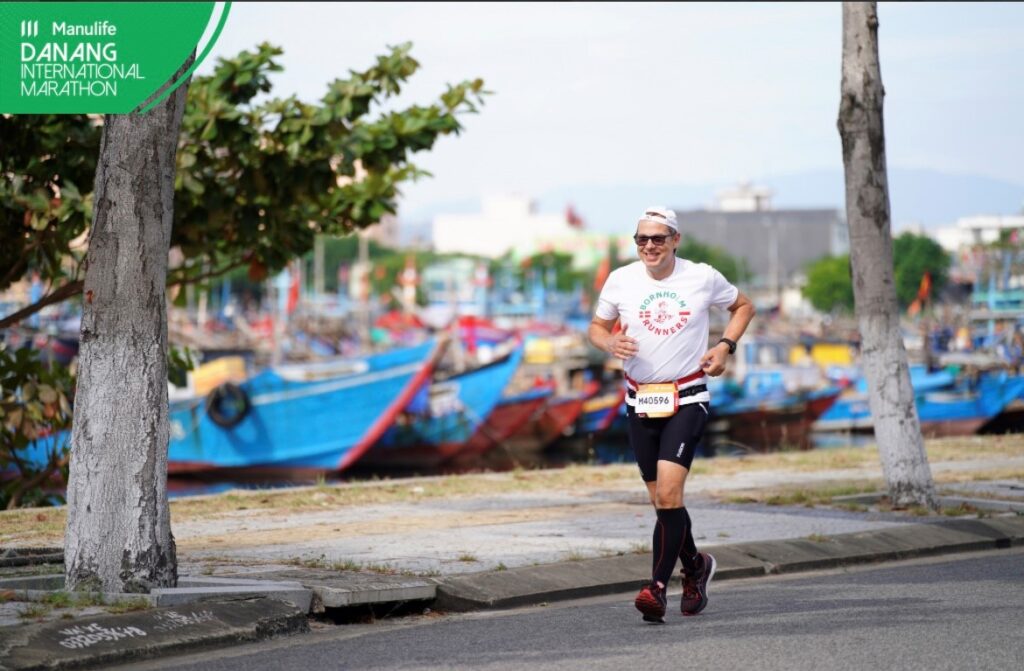 Jesper finished in 6 hour 21 minutes (ending 523 of 602 finishing) while Nha continue his impressive running capacity with finishing time of 4 hours 11 minutes resulting in 123 position! Greta ran the 5 km and finished as number 407 of 841 women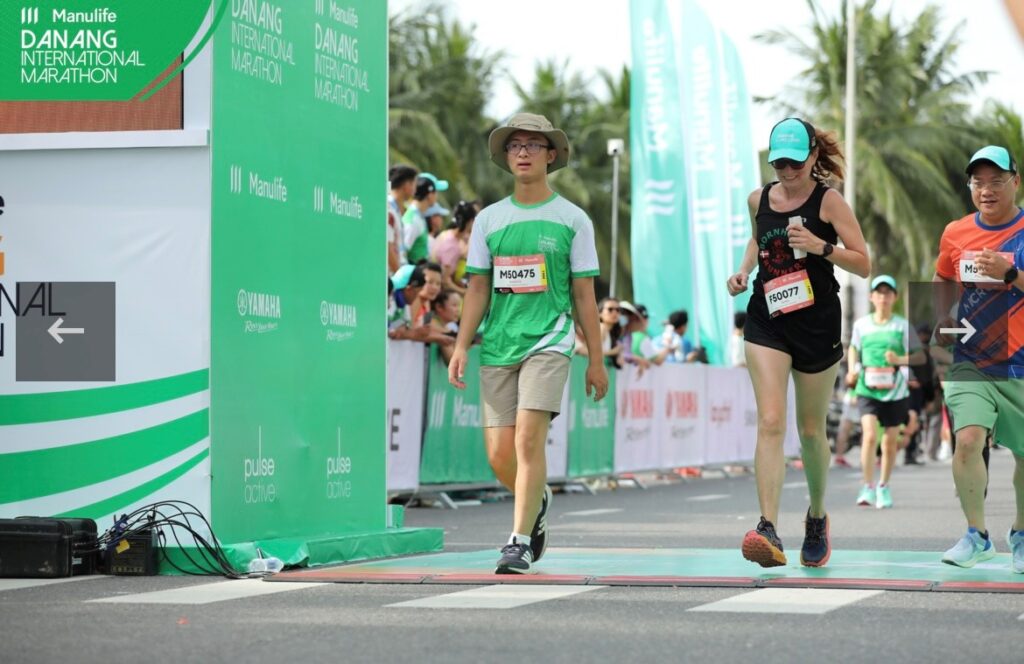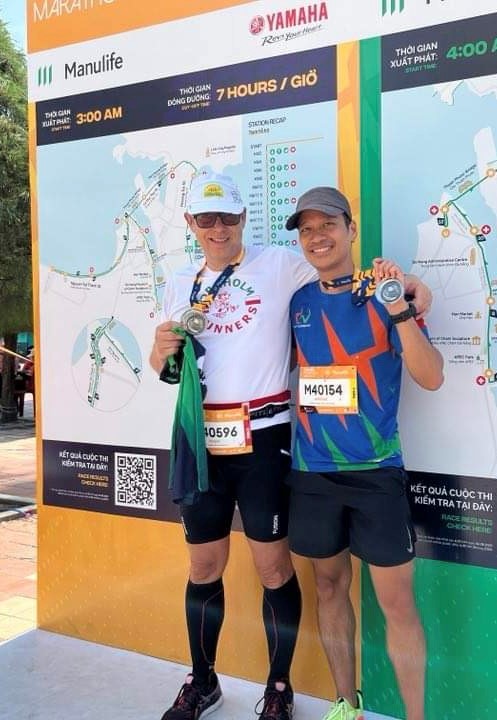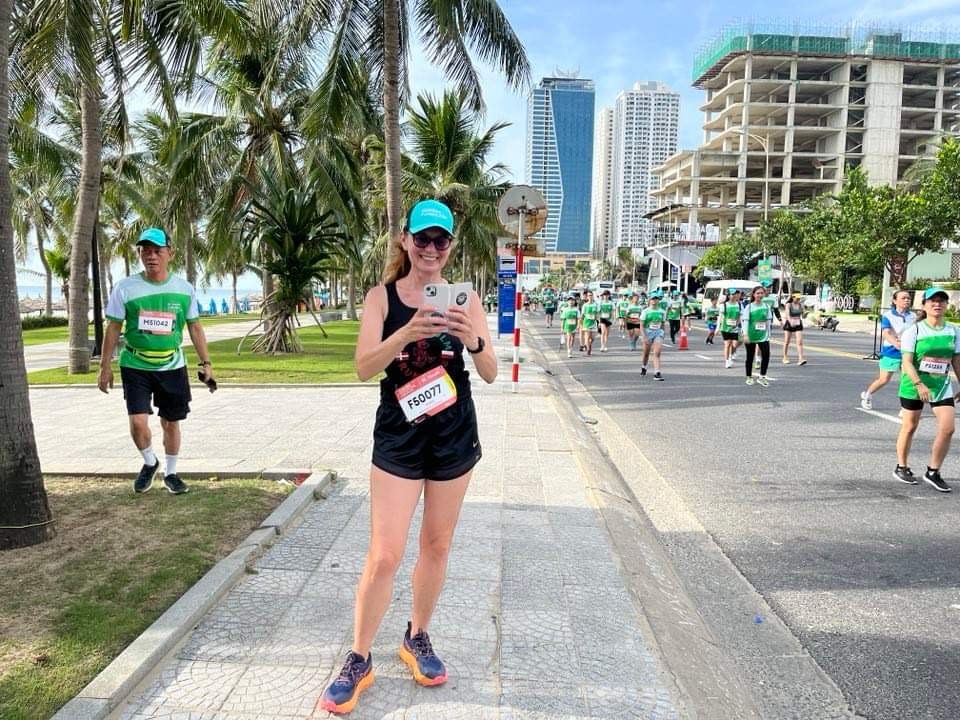 After the race it was time for some relaxation and Da Nang really has the highest recommendation as a tourist as well as running destination. It has already been informed that due to the heat in 2023 the Da Nang marathon 2024 will take place in March 😊