During a business trip to Latin America Jesper from Bornholm Runners used the opportunity to run the Sao Paulo International Marathon on May 17th 2015.
What can be a better way of sightseeing than a 42.195 meter long marathon in Sao Paulo, Brazil?
Jesper was suggested to run the marathon by Christine and Douglas – the two Brazilians who ran Polar Circle Marathon with Jesper some years ago – and the decision therefore taken immediately. Few days before leaving Poland Jesper made an agreement with JS Hamilton, Gdynia to again act as a sponsor. The agreement this time – PLN 0.20 per meter if Jesper would finish the marathon in Brazil.
After a long trip to Brazil Jesper arrived to Sao Paulo Friday midnight. Up early Saturday to pick up start package. Sunday some bananas at 04.00 a.m., then waiting for his Brazilians friends to pick him up at the hotel at 05.00. The start of the marathon was at 07.00 and some 30.000 runners were together to run 2 and 15 miles beside the marathon. The atmosphere were amazing and people were dancing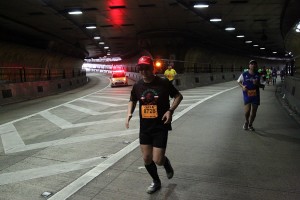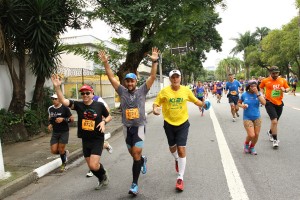 to keep warm until the start went off.
Almost five hours later a tired Jesper passed the finish line and by that made basis for a donation of PLN 8440 from JS Hamilton to Gdynia Children's Hospice.
On behalf of Bornholm Runners we would like to thank JS Hamilton for their generosity and support to the aim of Bornholm Runners — Supporting children with life threatening illness.
More pictures in Gallery